Stressed? Here's help!
1. What seems to be the problem? Write it down; be specific.
2. What thoughts do you have about the problem. For example, are you thinking, this shouldn't be happening now, why is this happening to me? Identify the thoughts that you have about the problem, the stressor, or the crisis.
3. Has anything like this ever happened before?
4. Who do you know that you can talk to about this current problem or stressful situation?
5. Get in touch with them as soon as you can.
6. Brainstorm what you think will help you feel better, in no particular order. Write down your ideas. Discuss these ideas with someone you trust.
7. What is the next step that you can take to relieve the stress that you feel? Do that one thing as soon as possible.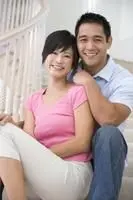 We are committed to your privacy. Do not include confidential or private information regarding your health condition in this form or any other form found on this website. This form is for general questions or messages to the practitioner.