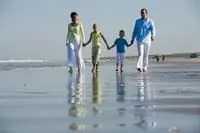 Providing individual adult, child, couples and family counseling.
Treatment modalities include:
~ Behavior Modification
~ Cognitive Behavior Therapy
~ Couples Counseling
~ Family Systems Therapy
~ Mediation Services
~ Play Therapy
~ Solution Focused Therapy


Step by Step Focused Counseling With My 5 Step Plan For Achieving Long Lasting Results!

Adoption Concerns
Attention-Deficit/Hyperactivity Disorders
Anger Management
Adoption Related Concerns
Anxiety, Panic and Phobias
Autism, Selective Mutism
Children's Behavior Disorders
Depression

Gay and Lesbian Concerns
Grief and Loss Counseling
High Conflict Couples and Families
Obsessive-Compulsive Disorder
Positive Parenting Training and Support
Mediation Services
Separation, Divorce and Custody Issues
Stress Reduction and Relaxation Training
I work with a wide range of emotional and behavioral issues providing services that span from therapy for attention disorders to parenting support, couples counseling, child therpy and family counseling. In a comfortable and supportive atmosphere, I offer a highly personalized approach tailored to each of my client's individual needs to help attain the balance, peace, serenity and joy for which they are striving.
Please use the form below to request an appointment or complimentary telephone get acquainted session. I look forward to hearing from you soon.
We are committed to your privacy. Do not include confidential or private information regarding your health condition in this form or any other form found on this website. This form is for general questions or messages to the practitioner.