Question: Why did you decide to become a Marriage, Family and Child Therapist?


Answer: When I was a young child, my parents were poorly advised by a mental health professional to separate and divorce because of their communication difficulties at the time. Because this was a professional in whom they had confidence, they decided to act on this ill found advice, thinking that their relationship challenges could not be overcome. This decision to divorce had a profound impact on my life and on my younger sister's life. Realizing later on in my life that the effects of one mental health professional could have such a ripple effect on a family's life, I decided in college, and confirmed in graduate school, that I wanted to be a mental health professional, specifically a Licensed Marriage, Family and Child Therapist. I am dedicated to striving to make a POSITIVE difference in the lives of the individual children, adolescents, adults, couples and families with whom I have the privilege to work. They choose to share their life stories or their current challenges with me. I am absolutely on a mission to make a difference in their lives in return!

Question: When I think about talking to a therapist, I get really nervous about it. It seems so scary, as if someone can read my mind. I'm also afraid that I may get bad advice from someone and then make a mistake about a major life decision.

Answer: Many people share your concern at first. If you have not participated in counseling before, it can be a bit of a mysterious process; however, it is really very simple. Please take a look at my " 5 Step Solution Plan for Serenity, Balance and Joy" to help you understand some of the counseling process. You may email me or call me fo a complimentary get acquainted session and I will answer any of your questions or concerns about the counseling process to help alleviate your fears and to help you decide if counseling is right for you at this time. The decisions that you make in counseling are solely at your discretion. You are never obligated to make any changes that you do not want to make.

Question : How do I know if you are the right therapist for me?

Answer : That is an excellent question. That is why I encourage people to chat with me on the phone for a get acquainted session. During that initial telephone call and even during the initial visit, you may decide if you feel that we can work well together. It is very important to find the therapist that you feel and believe is a good match for you. If you or I believe that we are not a good match, I have colleagues to whom I can refer you.

Question : How do I know if I can afford counseling: Your fees are not mentioned on your website.

Answer : We will discuss fees when we talk on the phone or at the beginning of your first appointment. By law, we need to establish your fee before we begin the counseling process. I will work out a fee or program with you in accordance with your needs at this time.

Question : If I include my children in the counseling process, what should they call you?

Answer: I find that most children are comfortable with calling me Michelle or Miss Michelle. This is really a family choice. I am comfortable with either.

A journey of a thousand miles begins with a single step. Lao-tzu. The Way of Lao-tzu, Chinese Philosopher (604 BC-531 BC)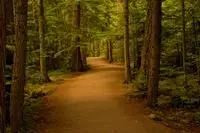 Please use the form below to request an appointment or a complimentary telephone get acquainted session. I look forward to hearing from you soon.
We are committed to your privacy. Do not include confidential or private information regarding your health condition in this form or any other form found on this website. This form is for general questions or messages to the practitioner.