Welcome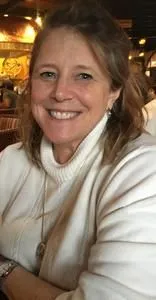 Today you are a step closer to being on a positive path of creating balance, serenity, joy and harmony.
As a solution focused therapist, my goal is to help you uncover your true potential and lead a life that is worth living.Through our work together, you will better understand and resolve challenges from the past, thereby creating a more positive life for yourself in the present. By applying solution focused therapy, problem solving techniques and my 5 Step Solution Focused Plan, we will work together to address your current struggles, identify your strengths, and make positive adjustments so that you can experience meaningful, lasting changes in your life as soon as possible. You will also change any perceptions that may be holding you back from experiencing a more fulfilling life and one that is filled with harmony, balance, joy and love. If you are looking for support and guidance through a difficult situation or you are just ready to move in a new direction in your life, I look forward to working with you to achieve your goals.
Mission Statement : I am dedicated to providing my clients with the best counseling services and to making a positive difference in their lives in the shortest amount of time with results that will endure long after the counseling process ends.
Celebrating 41 years of helping thousands of Individual Children and Adults, Couples and Families as a Marriage and Family Therapist since 1980!
To eliminate the tension and/or conflict in your relationship, and create more harmony, joy, and passion, email, text or message me on FB to request your
Relationship First Aid Kit : please send email to [email protected] to request your Relationship First Aid Kit
I will send you some great RELATIONSHIP tips via email.
Good luck and let me know how it goes.
IS IT TIME TO MAKE A POSITIVE CHANGE? Be mindful when you feel happy, grateful, angry, anxious, sad, or when coping with change. You CAN find your courage to change and the strength you need to make positive changes to create a happier and more satisfying life. Sometimes the changes are small or more profound. Significant changes in our mindset can lead to lasting differences in your life satisfaction, in finding love, improving relationships, and creating peace of mind for yourself!
Email me, text or call me ... let's talk.
"It's never too late to take a step in the right direction. It's never too late to become the person you are capable of being. Things can change at any age. You have the opportunity to write yourself a future full of peace and free of regrets."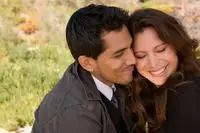 Would you like help with any of your present relationships?
Have you experienced any significant life changes recently?

Do you feel like your life is mostly full of joy and excitement or do you feel stuck in a rut?

You CAN create a fulfilling, joyful, and meaningful life!
Email me, call me. Let's talk about your situation and challenges. Let's see if I can help you.
What would a happier life feel like to you?
What would that look like to you?

Too often we underestimate the power of a touch, a smile, a kind word, a listening ear, an honest compliment, or the smallest act of caring , all of which have the potential to turn a life around... (Leo Buscuglia)

Michelle Balke, Marriage and Family Therapist
California License No. 46979
Connecticut License No. 000285
Please use the form below to request an appointment or to request a complimentary telephone get acquainted session.

Contact me by phone at 619.322.0681 or via email at

[email protected]

.
I look forward to hearing from you!




We are committed to your privacy. Do not include confidential or private information regarding your health condition in this form or any other form found on this website. This form is for general questions or messages to the practitioner.